Accessorise your Outfit
/
November 26th, 2012
/
There are currently 0 comments
By Guest Blogger // Laura from "That's so Yesterday"
// It can be hard sometimes to know what accessories to pick to complete your look. With so many fun trends this 2012 Autumn/Winter, it's all about more is more.
I think your shoes can accessorise your outfit too, if they have some spike or stud details, perhaps a chunky buckle, so when throwing together an outfit, keep that in mind.
My shoes usually go on before accessorise, so than you can see if it's too much or too little. Here I've put together some strong on trend looks for Autumn/Winter, to inspire you to go bold with collars, belts and gloves :
Baroque To Shock: Baroque is all about gold shimmering grand pieces, elegant prints and collars are a wonderful way of nailing the look. This River Island Collar has such pretty detail, and will look great with a baroque print dress or even your plain T-shirt and jeans. If you're wearing this trend for Christmas, why not add this stunning River Island belt with the collar to make a real statement look. This trend is about keeping it rich in texture and detail, so the spiked court shoes finish this look.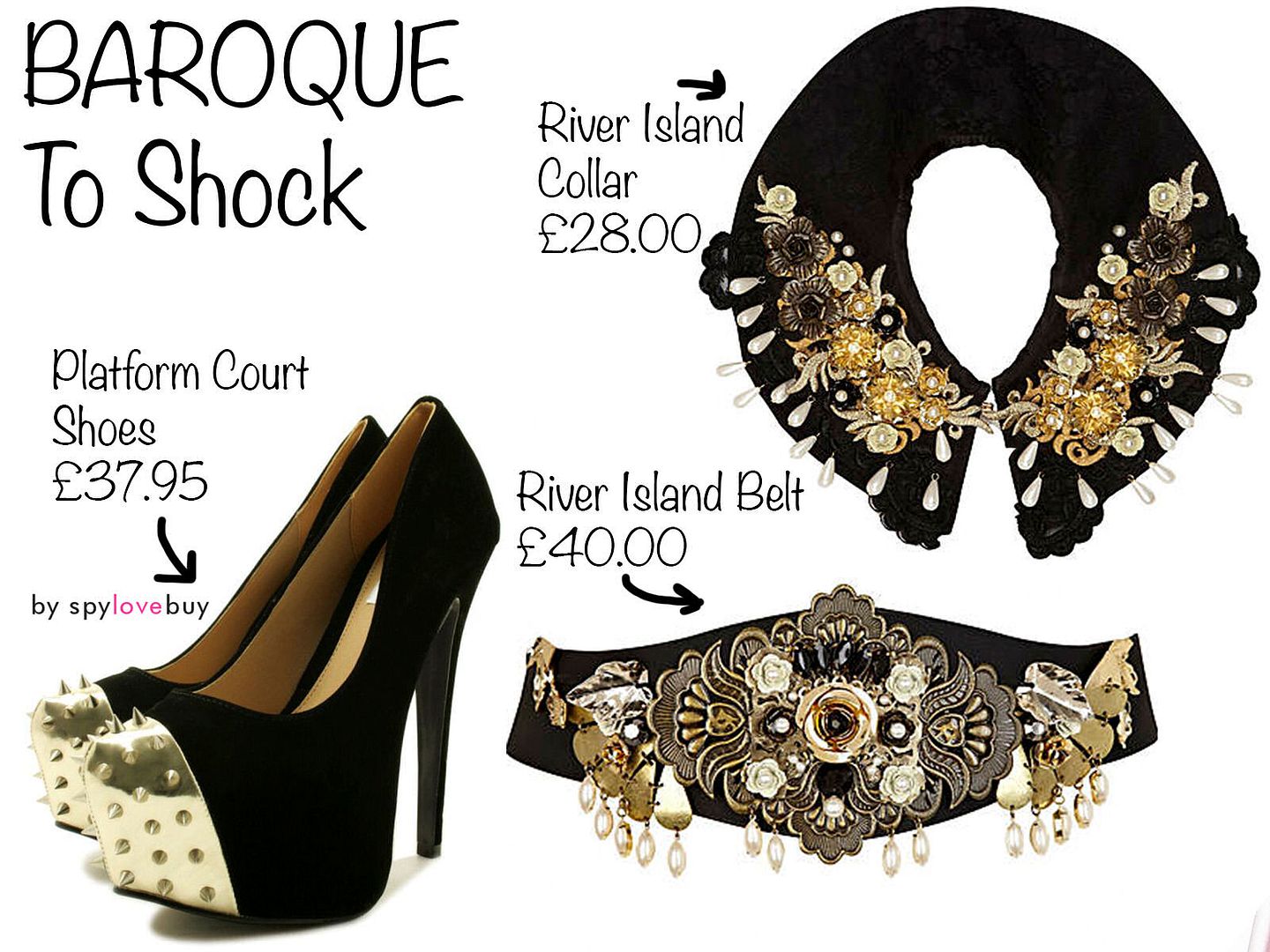 Girl Gone Goth: This year even the Gothic trend has gone glam. You can still wear the classic creepers as they have now had a makeover, with the new wedge heel and studs. When I think of this trend, I think of a maxi skirt with a sequin black top. So to not be to OTT I choose, these Maggie Angus cross earrings and this layered skull bracelet. The shoes have a lot of detail so simple edgy accessorise are perfect stars. It's all very back to the future.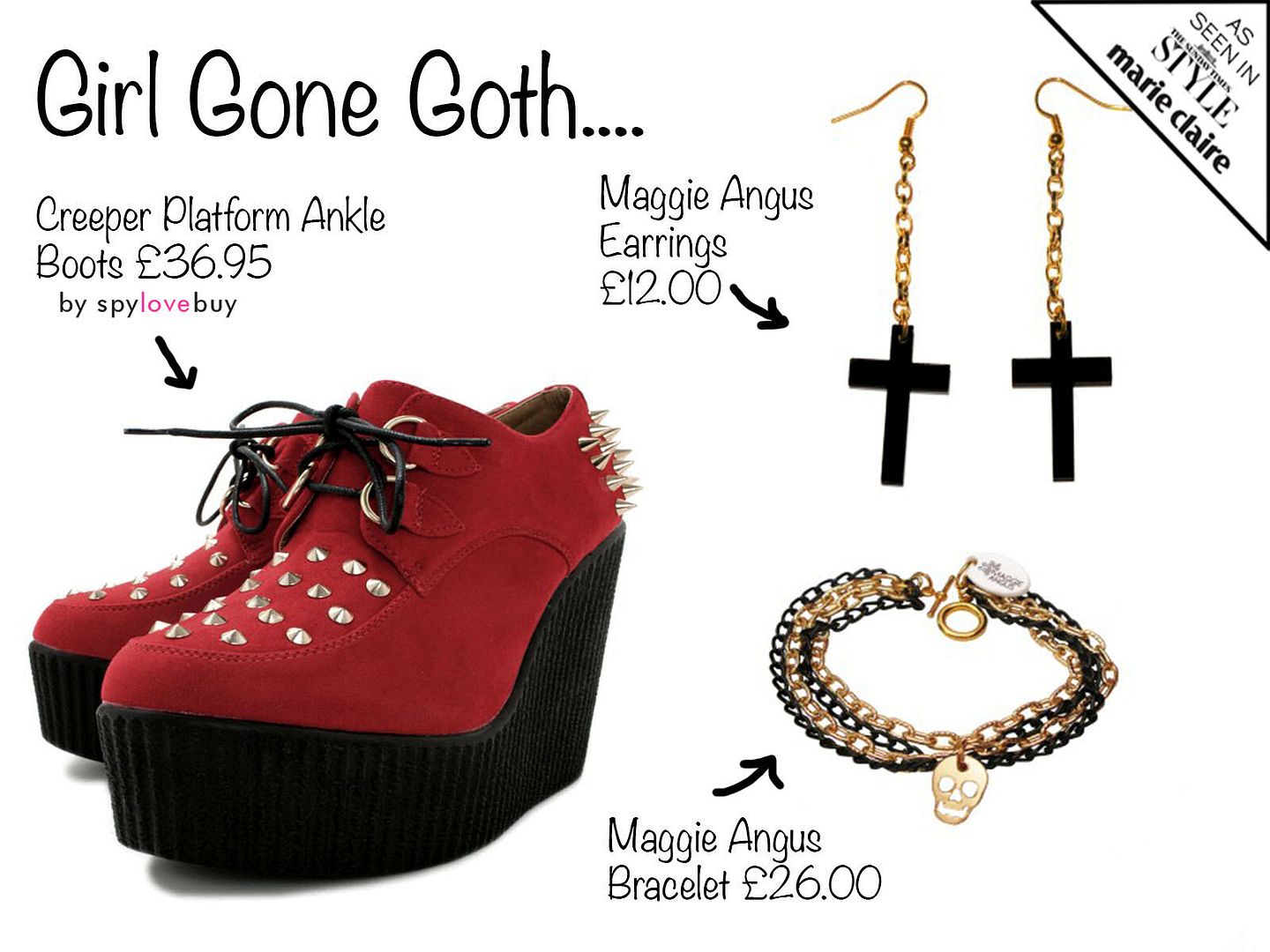 Military Chic: Military is a lot sharper this year. Khaki with leather sleeve jackets and skinny combat jeans, need a sharp shoe to match. Boots are a great way to complete the look, and you can go for a heeled pair or a flat pair. As long as there is some detail, you can keep your outfit simple and clean. These H&M earrings are a little art deco, but they bring a girly vibe into the look. I love stacking up bracelets, as arm candy is a huge accessorise trend and these H&M ones are metallic too. Add gloves, it not only keeps you warm it also looks great with the bracelets stacked above. Keeping the look fresh yet structured.